Table of Contents
× About
× Rates
× Skills
× Portfolio
× Reviews
× Good Website Design?
× What is Search Engine Optimization (SEO)?
× Server Space + Domain Names
× Toronto Designers & Consultants Directory
× Pinpointing Search Engine Optimization
About Charles Moffat
I first started designing websites in 1996 at the age of 17.
It was a bit like the wild west back then because it was such a new medium and people were experimenting with both designs and business models. One of these business models was Geocities, which from around 1997 to 1999 was one of the most popular websites in the world because it gave free webspace away to users and then added ads to the bottom of the page. I got in as a part time designer, doing troubleshooting for people who had just signed up and didn't know a thing about website design, HTML, Javascript or anything of that sort. I was still in high school and suddenly I had stocks that by the Summer of 1999 were worth over $470 USD per share.
Unfortunately Geocities was so popular that during that same Summer of 1999 they were bought out by Yahoo! Inc. Yahoo! decided to pull the plug on all the extra staff and by Christmas 1999 over 3000 part-time designers, troubleshooters and so on were looking for new work. Yahoo! Inc. also changed the Terms of Service saying that all content on Geocities belongs to Yahoo! Inc. and could be reproduced as they saw fit, which sparked controversy over who owns the poetry, artwork, stories, photographs and so on of millions of Geocities users.
These users (and former employees) then decided to go get their own server, maybe start their own internet business and that is when the bubble burst. Internet stocks tumbled like crazy as millions of users suddenly went looking for a new place to call home.
Since then the market has stabilized and many people have found new homes on blogs, MySpace, Facebook, Twitter and so on. These websites simplify the process because all the website design is done for you. Very little brain power required, but also very little ability to customize your site. Its the same business model as Geocities, but without all the options of designing a personal website. Even politicians regularly have a Facebook page now in order to garner extra votes. And of course the sites are there to make those companies rich off of advertising revenue, so they're not really an effective place for someone starting their own business.
I studied an Honours Bachelor of Fine Arts at York University from 1999 - 2003. During that time I designed websites for the university and also websites for myself, friends and small businesses.
After graduating I went overseas to travel, came back to Canada and started a second degree in Asian languages, traveled some more and then came back to Toronto where I ended up designing the Consumer Protection website for the Ontario Ministry of Government and Consumer Services. The Ontario government uses a very unusual and expensive program called Stellent (and anyone who has ever worked on Stellent knows it is not the most stellar of programs, a fact that makes it reviled by designers. It is notoriously time consuming to edit a single page because everything is drawn from a database on a government server, and often the server is slow or even crashes.)
One of my biggest projects over the years has been the Lilith Gallery, which has turned into a network of websites, an online magazine (The Lilith eZine), an Art History Archive, over 50 different blogs and a source of income thanks to advertising.
Usually I work freelance but sometimes I wear a suit and a tie and go in to work in an office or cubicle. (I really enjoyed having my own office with a view when working for the Ontario government.)
What I have discovered is that I am actually quite adept at promoting a website. Since 2007 I have become a 'hired thug' when it comes to promoting a particular website (but without using any unethical 'black hat' techniques). I understand the intricacies of PageRank, search rankings, I know how to compare a website's popularity on Alexa and how keywords work. Lots of people want to pick my brains with respect to website design and even more people want to learn about SEO. People always want advice to be free, and I am willing to give it provided its over coffee or a meal. Your treat of course!
As of 2011 I now work for designSEO.ca, a Toronto based group which does both website design and search engine optimization.
Design & Consulting Rates
I've decided to keep my rates reasonable:
× Design : $35/hour.
× Consulting : $20/hour.
I also offer package deals. ie. $400 for a small/basic website that takes 3-4 days to make, $600 for something more complicated, and I can give you quotes for larger/very complex websites. Contact me to setup a meeting.
Design Skills
× HTML Hardcoder, since 1996.
× Typing Speed: 50 – 70 WPM.
× Programming Languages: HTML, XHTML, Java, Javascript, XML- SGML, Applet.
× Programs I Know & Use: Adobe Flash, Paint Shop Pro, Photoshop, Capiche, Windows Movie Maker, IconForge, Omnipage, Stellent, Dreamweaver & WS FTP.
Sites Designed by Charles Moffat
To preserve the privacy of clients, I no longer provide a list of past clients.
Reviews by Clients
I

"I am extremely satisfied with the web design work that Charles Moffat has done for my C-I Training website. He is creative, skilled, and always available to do updates and additions. As someone who is not well versed in web design, it was a relief to meet someone who could listen to my needs, hear my vision, and turn it into a reality. I highly recommend him to anyone looking for a new website to be designed, or to change and improve an existing website!" - Donna Krasnow, C-I Training.

II

"Charles is the most tireless and patient of website designers I've ever worked with. Its good to finally meet a website designer who not only wants the website to look top notch, but is willing to listen and respond to my concerns and adjust the website accordingly." - Stephen Young, The Civics Education Network.

III

"Charles Moffat works in the capacity of website maintenance and updates, including sometimes graphics and layout for Ballet Creole's website. For an Arts organization and the changing demand and speed of web based applications, we rely on a person that is able to provide us with real time maintenance to effectively market our company and changes that need to be communicated via the World Wide Web."

"Not only are his suggestions fresh, trendy and concise but his efficiency for posting updated material has made him our most efficient and trusted web maintenance personnel to date. When called upon, he delivers his expertise with confidence and clarity."

"Charles Moffat comes highly recommended by this organization for work in any capacity of which he has worked for this organization mention above. It is our belief that same service he provides to this organization is a reflection of personal traits inherent and suited for personal and business success and therefore we endorse his involvement in any initiative involving his career." - Kevin Ormsby, Marketing and Outreach Director, The Ballet Creole.

IV

"I've worked with Charles this past five weeks to design a new website for Mooredale Concerts. I had not worked with him before and sourced him on the strength of his website and his belief that websites must have a textual and visual message. Charles proved himself to be a master at website layout and design. He knows what works in the medium and what doesn't and his advices to me as his client collaborator were not only invaluable, but also spurred further creative thought. I really enjoyed working with Charles! He is sensible, pragmatic, hard-working, dedicated and meets his deliverables. He is also extremely efficient in how he sets out his tasks. What impressed me as well was how he took the initiative to learn more about the enterprise that we were working on, and brought new ideas to our table."

"I would highly recommend Charles to help you work on redesign of an existing site or the building of a new one, as we just did. During the course of our project, I've had two requests from people for Charles' contact information and I'm certain then when people see the new Mooredale website, there will be more." - Christina A. Cavanagh, Marketing Director, Mooredale Concerts.
What is Good Website Design?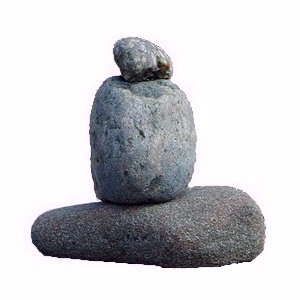 Good website design is more than just hardcoding HTML, Javascript and a variety of other coding languages. It is about colour, line, contour, texture, text and aesthetics. Moreso it also incorporates ease of use, interconnectivity, an user friendly layout, search friendly text and features that are both functional and aesthetic.
Finding this balance between function and aesthetics has been a challenge for architects, industrial designers, graphic designers and so on for decades. Website design has really only been around since the early 1990s and standards are rapidly increasing. If you go back and look at what some of the popular websites looked like in the early '90s they were clean cut, easy to use and had very simple coding. Today? Expect layers of coding, javascript, flash and even a few coding languages not commonly used which will involve you having to download some software just to view the website properly.
Furthermore there is also a stumbling block. Many people use different web browsers: Internet Explorer (IE), Netscape Navigator, Firefox, Opera and a variety of other programs to surf the web. Some of these programs don't load scripts properly, have a tendency to crash or slow to a crawl and are difficult to use. Sometimes websites will look dramatically different in an alternate browser so website designers have to pay attention and test their new creations in multiple browsers just to make sure its working properly. (In case you are wondering I highly recommend Firefox, but I also keep all the mentioned browsers on my computer for testing purposes.)
To make matters worse there is also the fact 5% of the population online uses Macs (which sometimes don't load pages properly), screen sizes are rapidly increasing and what looks good on 1024x768 screen will not necessarily look good on a screen with a resolution of 1920x1200... but because the vast majority of people still use screens in the 1024x768 to 1280x960 range it means websites need to be designed to fit those smaller screen sizes. As such website designers now have to be cautious in how they design a site to make it flexible so it can fit on any screen.
One of the problems many amateur designers tend to focus on these days is graphics and Flash programs, neither of which are search engine friendly. If you want to get lots of hits you have to use text because search engines are text based. Flash programs, videos, Applets and so on are nice, but they are essentially just flashy graphics to make a website look cool, but don't really add any extra functional qualities to a website. In fact a Flash website can also be downright annoying to users who don't have Flash software installed, or if they do they can't find anything on a website because there's no text to search from. For this reason I am a strong believer that a website should always be accessible and composed largely of text. You can add video, music, Flash, etc. to the content of the page, but those things should always be secondary to the text itself.
These days over 90% of your hits comes from a search engine (usually Google) so a popular website needs to be search engine friendly. Think of a website as a three-legged stool. One of the legs is good content, the kind people will bookmark or link to. One of the legs is an easy-to-use aesthetic interface, the kind that people will enjoy looking at. The final leg is being search friendly and promotion, which means the site should include text, images and maybe some goodies like video/etc. and the creator should submit it to several popular search engines after the website is finished being built, and create links to it from other sites...
But that is only the tip of the iceberg when it comes to promoting a well-designed site. I should note its almost impossible to promote a website that is horrible to read and looks awful. People are shooting themselves in the foot if they waste their time trying to promote a site that visually repulses visitors.
There are lots of bargain basement website designers out there, but very few with experience and knowledge of how to make a good looking website and make it popular at the same time.
What is Search Engine Optimization (SEO)?
Ever wondered how a website ends up at the top of the list when someone types in a particular word or phrase? Sometimes its accidental, but usually people have to try really hard to get noticed by a search engine. Search Engine Optimization is largely about using specific keywords and links to boost your site's ranking in the search engine's database.
The problem with SEO is that its time consuming and you can't waste your time using techniques that won't be effective. SEO requires regular updating of your website, new links to your website on a constant basis (to stay ahead of the competition) and it also requires learning the White Hat tricks of the trade (Black Hat techniques will get you banned by search engines).
Its important to note that SEO is not the same as advertising. If you want to advertise check out Google AdWords or the variety of competing advertising companies. Advertising via such programs will only increase your search ranking if visitors like your website and end up posting a link to it. SEO services create those links for you and use specific keywords so when people search for those words they find your site near the top of the list.
There are lots of websites out there with tips for people looking to do their own SEO work. ie "What is SEO? + 20 SEO Tips". And then there is the secret techniques that never make it into a list. These secret SEO techniques vary and will rarely be found on a list because people like to closely guard them for fear of competition.
One of my old favourites (and I make no secret of it) is WebRing. WebRing is a website for people looking to promote their website, but in exchange you have to put the webring code on your website. Its well worth it however because you not only get more visitors from WebRing, but WebRing does wonders for boosting your Google PageRank. Sadly in recent years WebRing has gone downhill and I no longer recommend it to clients.

Another popular technique is blogging. There are a lot of disreputable companies out there offering cheap blog posts, but you get what you pay for in this scenario. Such blog posts are often poorly written, on blogs with little or nothing to do with the topic and they put very little effort into it. My philosophy is quite the opposite. I want ALL my blog posts to be top notch, well researched and can stand alone as something worth reading. It is that extra effort that makes the difference because if the blog is well-written and popular, the blog posts will be more meaningful and worth more. Plus I operate over 50 blogs on a variety of topics, so the emphasis becomes both quality and quantity.
There are lots of other techniques and places to promote your website. The end result is to try and boost your search ranking / popularity. In the case of Google, PageRank is determined using the chart on the upper right. The higher the PageRank of the sites linking into the site being promoted, the faster and more effective it is.
The next trick is to routinely track your status using your websites control panel statistics, Alexa.com, and Googling keywords from your website to determine how far down the list it is. If your site is near the top of the list then you're doing a good job of it.
Want to learn more? Book a consulting session and I'll help you get started.
Server Space + Domain Names
I rent out server space for $100 / year and domain names for $20 / year + TAX. This service is for website design clients only!
The servers I use are via local Toronto company SiteAction and have the following: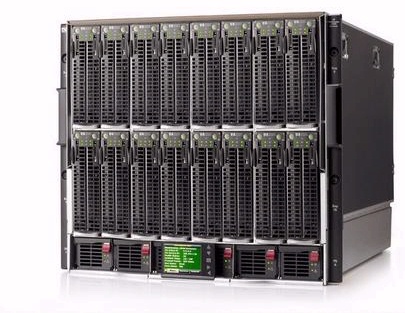 × Industrial strength CISCO routers & switches
× Redundant GlobalCenter, Qwest Communications and GTE International connections
× Guaranteed 99% UP TIME
× Custom Sub-Domains
× FTP access to upload & manage your site
× CGI bin, for custom form processing
× Web Statistics with detailed activity and traffic logs
× Daily backup of your data
× Friendly & professional technical support
× On-site diesel generator and UPS power back up
× 24-hour on-site system monitoring and maintenance
× POP3 Accounts – allows distinct e-mail addresses + e-mail forwarding & aliasing
× Autoresponders – automatic replies to incoming e-mail
× Email Newsletters
× MySQL Database
× Browser based Control Panel
× Visitor Counter
× Web Glimpse Search
× Open Source E-Commerce Solutions +Storefront/Shopping Cart
Otherwise I recommend shopping around and finding a server which will provide all of your needs. Don't go for the first budget server you can find. Look for quality and technical support, please avoid companies like DROA/DROC, Yahoo! & NetFirms (because the services they provide will be limited and/or their technical support will be non-existent).